A PIECE OF SPACE Solo Project 2017 / Physical Installation

#Interaction #Realtime #Space transfer #Weather

📄
Project PDF file

INTRO

An installation that achieve "space transfer" by altering the state of liquid in it. A piece of space is an installation that achieve "space transfer" by altering the state of liquid in it. By designating any cities on the earth, this installation will transform the state of itself, to convey the real-time state of the atmosphere of that city to you.





By designating any cities on the earth, A Piece of Space will alter the state of the liquid within it to transform the state of itself, to be a "part" of the corresponding city, to convey the real-time state of the atmosphere to you.

The most vivid and direct way to sense a city is through its weather ❄☀. This installation enables us to acquire this: the liquid within it feels cold by hands though it is windless and warm outside. It lifts great wave layer upon layer as if it was driven by the wind from another space. By hiding the details of mechanical parts, it enables people to shift between places so that they can achieve a mimic sense of another space in real time.



Taken in Jægersborg Dyrehave last winter, 6pm
There are times when we miss a city, missing its details and people living there. Whenever weather changes, anchoring effect sometimes lingers on me obviously——recalling what I was doing this time last year, the missing sense to that city life and friends enhances.

"Does it become cold there now?"
Sometimes I would check the weather of that city on my cellphone, but it does not relieve the sentiment of missing. The distance itself is still something that cannot be ignored.

The real feeling of being in that city at the same moment is quite precious for me even though it fleets quickly.

↳ Design
︎ Wave curve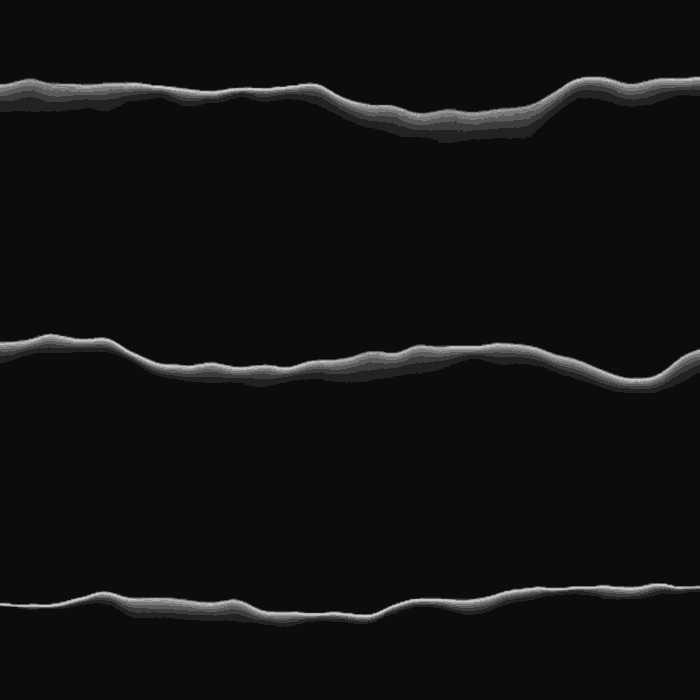 The edge curves of the installation generate from tidal data of Beilun Port (Zhejiang province, China), which is the nearest tidal port from my hometown.
Tidal statistics collected from China maritime service network. Each wavy line comes from a weekly data of tide from Beilun Port, layers of wavy lines ultimately run together.
The final curve certifies the passing of time on the spot.Also, each port has its one and only curve, a randomly chose port can be finalized as the installation.
People can have their unique model by choosing his/her favourate port.
︎ Sketch
︎ Models and Iterations
Materials have been tried
Aluminum plate
Acrylic plate
PVC
ABS


Materials have been adopted
Aluminum plate
High-temperature resistant ABS
Silver paint spraying

Reasons
Aluminum plate has high conductivity
ABS is easier to cut, polish and weld

↳ Realizing
︎ Process
︎ How it works
︎ Getting real - time weather

I have tried two methods to get real-time weather data on the Internet. Both the two methods work. I adopted the latter one since the it parses data all in arduino.



Method 01
Getting real-time weather data by labview
and China Meteorological Administration

Method 02
Getting real-time weather data by from Xinzhi Weather
Github api demos



︎ Analysis, judgement and control

Extract data from Webpage, parse data and extract data from JSON:


︎ Hardware and structure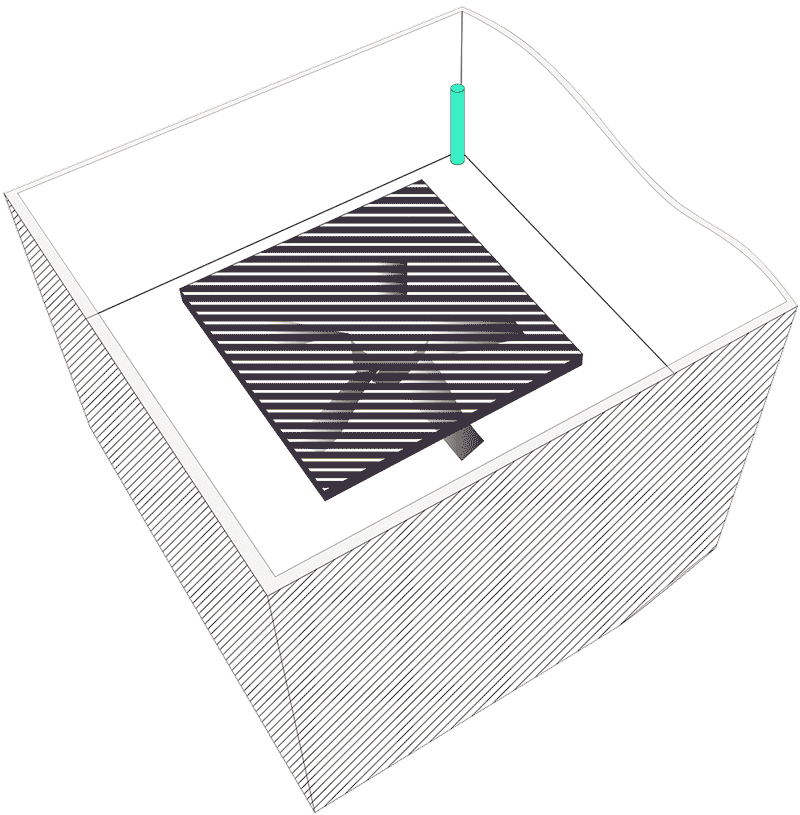 There are four main function models including

cooling module,
heating module,
waving moduleand humidifier module, which are consisted of

01 Ceramic heater band: to control heating by relays
02 Cooler module: to control cooling



03 Temperature sensors: to monitor the temperature of liquid
04 Atomization chip module: to achieve humidification and atomization
05 Motor module: to control the movement and create waves
06 4 groups of relay modules
07 Bread board
08 Arduino: ESP8266 WIFI module
09 Power module: including electric current of 12V3A,12V1A as well as 5V.

︎ Performance testing and evaluation
Testing items
⚬ Test of getting weather data
⚬ The installation and test of cooler
⚬ Heater band testing
⚬ Humidifier testing
⚬ Thermometer testing
⚬ Water wave testing.
Two solutions:
① Control motor speed by PWM
② Control motor speed through switching powers by relays
Performance

⚬ The capacity required for cooler is pretty large. Normal capacity doesn't work. Things can only freeze when it is in an already cold environment.
⚬ Whether the heat can be dissipated will also play a decisive role in the speed of cooling
⚬ Both two ways of controlling water wave works.


Conclusion & Iteration
⚬ Used the highest capacity cooler of the same size.
⚬ Used water plus fan to lower the temperature to improve efficiency
⚬ For water wave, t he conversion from wind speed to wind scale takes
Beaufor Wind Scale
as reference
↳ Dynamic Logo
The dynamic logo is a piece of sea with waves in motion.
At the same time, it looks like the surface of liquid in installation when you choose a windy city.
It could be recognized from different angles by its blue color and realistic waves.

"The tides are in our veins, we still mirror the stars, life is your child, but there is in me Older and harder than life and more impartial, the eye that watched before there was an ocean."

- Robinson Jeffers