GHOSTY MCGHOSTFACE
#Animatic #Massive Collaborative

Team
Animatic Team
Concept Art Team

Concept Art Team
5 inluding Amanda J (Drexel University), Claudia Davis (Yale University),Hana Ruoxi Li (Carnegie Mellon University), Jessica (Ferris State University), Eason Chen (Purdue University)

Animatic Team
4 including Aaron Hwang, Claudia Davis, Eason Chen, Ruoxi Li

My Contributions
Timing, layouts, character work
(On this page I only show my individual work)

🏆
Exhibited in SIGGRAPH 2017


INTRO
Ghosty McGhostface
A story the relationship between two sisters. Because of parents absence, Alex is responsible for her younger sister, Beatrice. Beatrice si a docky and really into paranormal stuff. She wants to be a famous vlogger and wants her ghost videos to go viral. She hates her sister for stopping her from catching a ghost and be a werewolf ... Everything changes until she was attracted and visited a haunted house ...

MCAP
The Massive Collaborative Animation Projects
are animation productions consisting of students and faculty members from various schools, worldwide, working together to deliver a short animation. MCAP consist of multiple production phases allowing students from different areas of study to contribute their talents.
Finalized All Contributions
Michaela Papallo, Taylor Jackson, Amanda Lee, Camila Velez, Adam Moftan, Elia Taffa, Huy Truong, Marilyn Mossien, Vicky Gebert, Veronica Chen, Monique Balizer, Grace Kim, Noad Ritz, Al Tomasati, Shuyi Yin, Jessica Cain, Claudia Davis, Eason Chen, Hana Ruoxi Li
︎ Persona

Alexandria (Alex)
Background
Alex is responsible for her younger sister, her parents are distant and not currently at the house. Exhausted from taking care of sister, she is now a lot more strict than she used to be. Needs
sleeping pills. 20-21 Pressure from schoolwork.
Tough-love. Lacks communication skills, doesn't know how to deal with angry feelings. Works retail and is far from happy.
Goals
Provide for her little sister in her parents absence. Had some dreams about becoming a professional hockey player. Her current goals, however, is doing schoolwork and doing her job.
(adulthood has pushed her away from her Hockey dreams)
Interests
Hockey, but lacks the time for it
now.She
cares about her little sister.
Characteristics
Normally level headed, but is crankier than she normally would be due to insomnia.
Problems
Has to work multiple jobs to support her education. Unhappy, insomniac.
Beatrice (B./ Bee/ BEES)

Background
Dorky, really into paranormal stuff. If she was older she would have a blog. She differs from what her peers like. 11-12 years old, she's still a kid. She's very passionate about her interests and often talks about them in excess, sometimes "snowballing" out of control.Being 12 she sometimes feels she is more mature than what she actually is. She doesn't fit in with her peers. Her peers are concerned with growing up, but that's not something she cares about right now. She is called B. or Bees, but her full name "kind of sucks" and she hates her
name.

Goals
She wants to catch a ghost and be a werewolf. She wants her sister to want her to be a werewolf and catch a ghost. Bee wants to be a famous vlogger and wants her ghost videos to go viral. She would think it would be "super cool" if she had a supernatural friend. But deep down she just needs regular friends. She seeks her sister's approval.

Interests
Ghosts, paranormal, cryptids, video games, Youtube. Plays hockey with her sister, but never on an actual team.

Characteristics
Oblivious to growing up.

Problems: She hates her name. Her sister is no fun anymore. No one listens to her. She can't relate to her peers and her interests tend to scare away parents and classmates. She's a little off-putting.
︎ Character Work

︎ Layout Concept

Inside the haunted house
The haunted house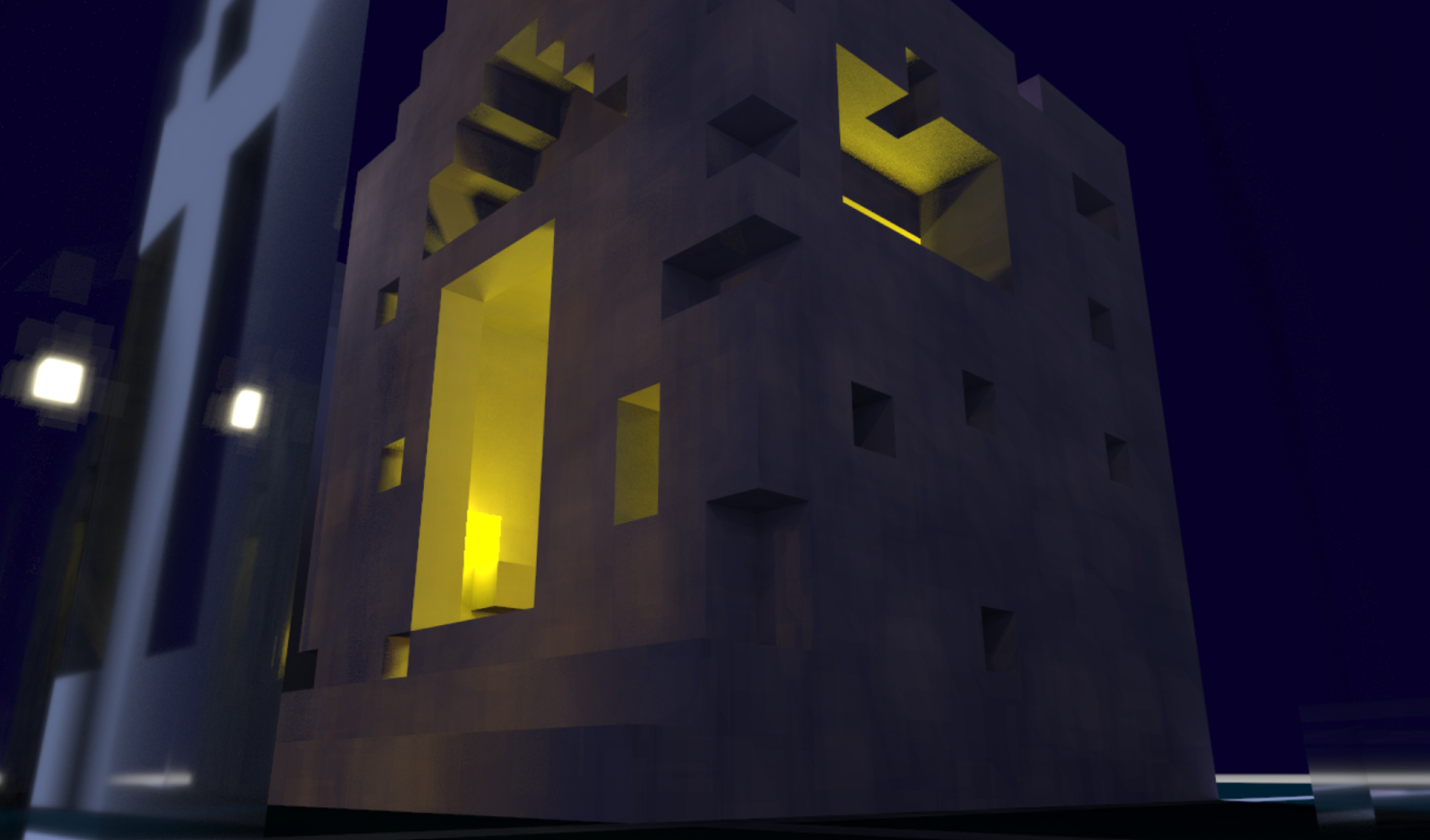 Street View