THE UNFATHOMED VOYAGER
#Collaboration game #Physical game
Duration:
3 weeks (October 30 - November 13, 2018)
Team:
4 people, including Ava Tan (sound designer), Boyi Liu (artist), Matthew Bofenkamp (programmer), Ruoxi Li (artist)
Assigned Theme:
Design a game for the ETC Festival
Platform
:
14
phidgets
+ 4 screens
My contribution:
2d art, Interaction design, physical fabrication
INTRO
The Unfathomed Voyager is a collaboration game where three players work together to explore the deep ocean with a variety of gadgets. Every player get a unique set of instructions to keep their submarine from sinking, so they might need to shout out loud for coorperation.
↳ Design
︎ Submarine's Control Panel

Based on the working way of phidgets, we designed an interesting name and indication for each phidget. For example there is a yourself, and you can push yourself by touching the electrical parts in the center of your body. You can also change paint color by rotating the painted box and facing the color you want upside.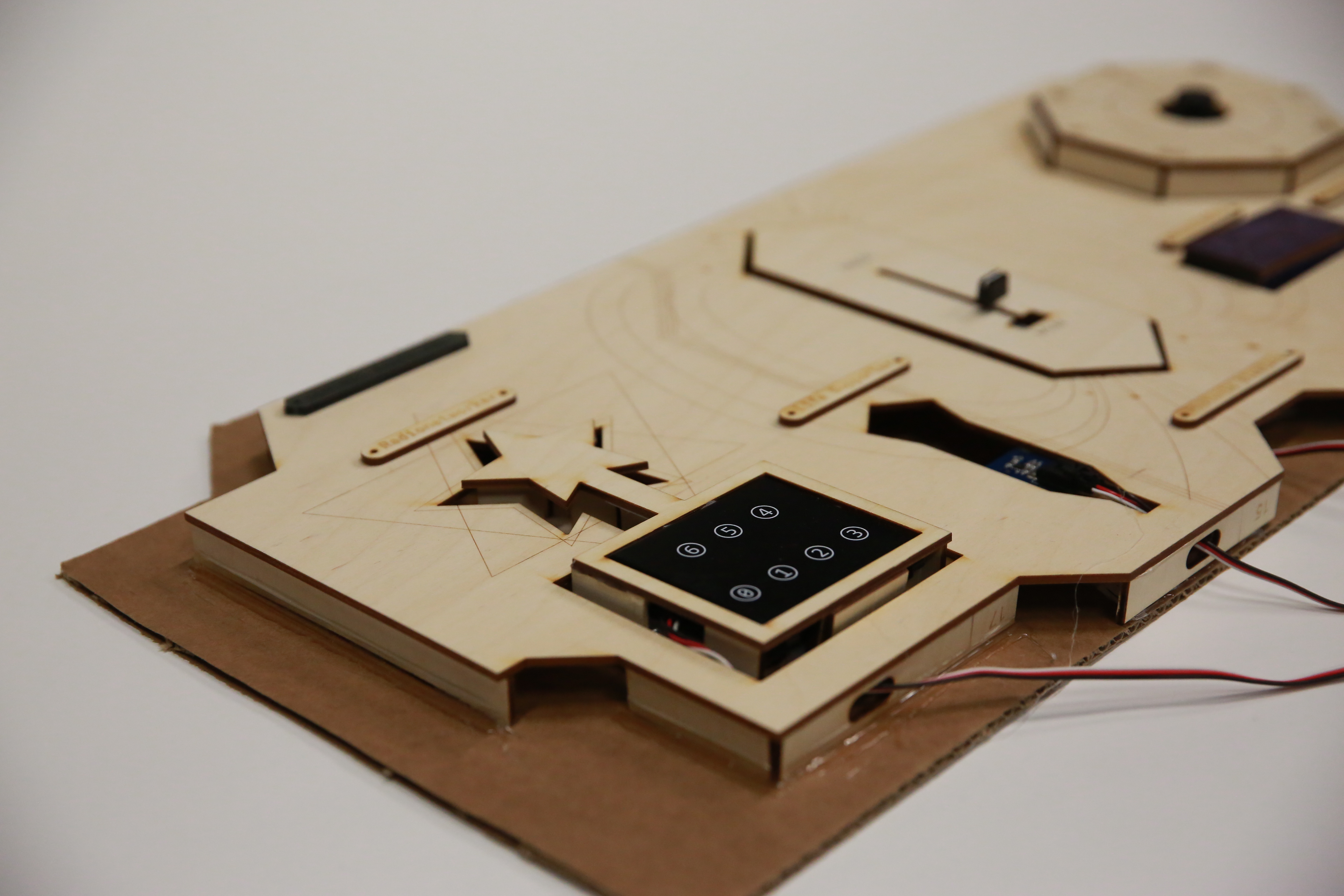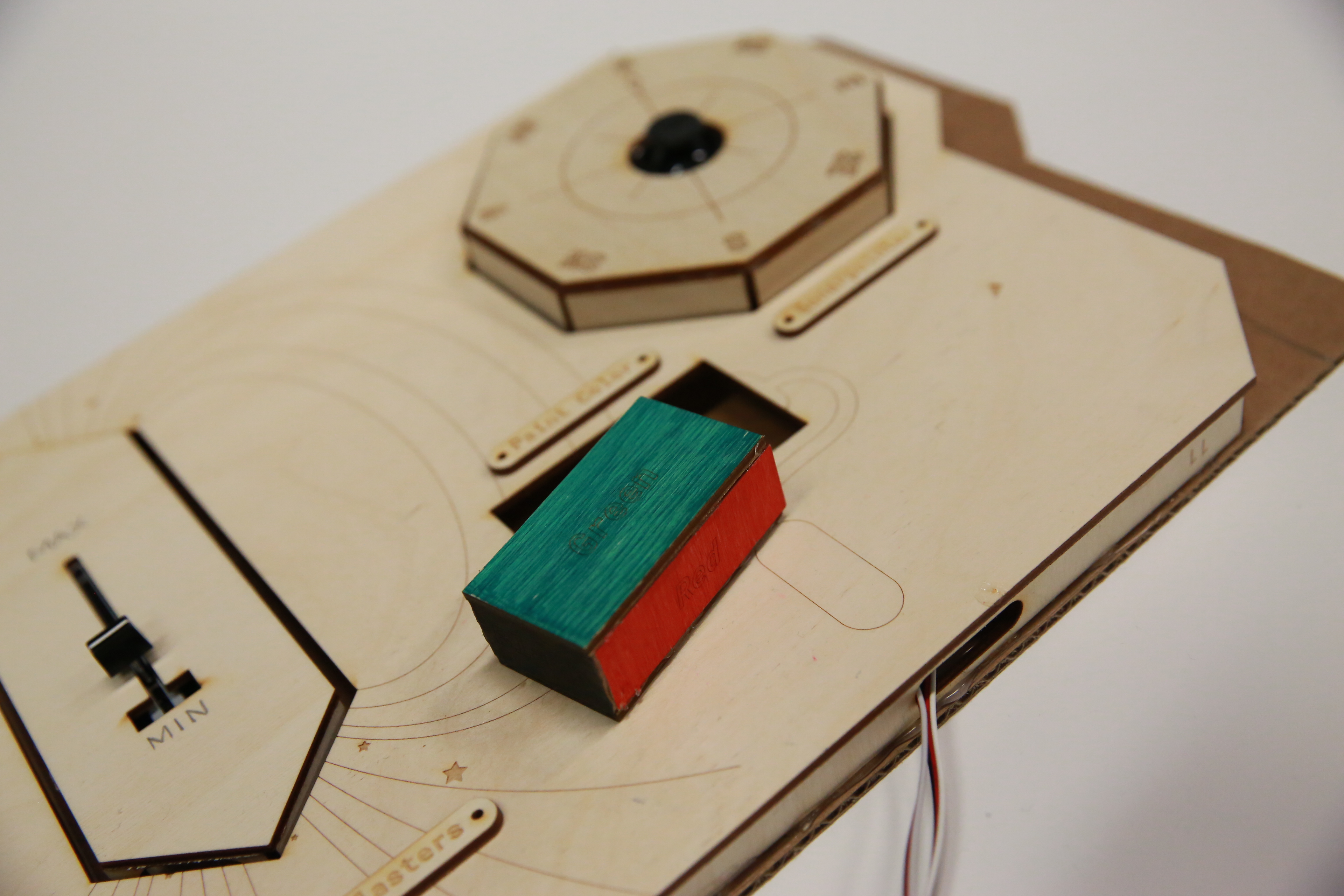 ↳ Festival

We decorated the room to a submarine only using cardboard in 4 days. The guests had a great time! Some crew caught the blobfish but some crew crashed the submarine ... No matter you win or lose, you will still get a sticker for driving the submarine!



---



More Information
to Come