TORVEHALLERNE FOODLAB
Multiple Owners: Shengfeng Gu, Ruoxi Li
2016-2017 / Service Design
#Service #Space #Way finding
📄
Project PDF file
INTRO

Torvehallerne foodlab is a service design solution that helps this Copenhagen food market to gain new customers and enhance the brand image. It offers value to both customers and vendors by building connection and collabration between sub-systems.

︎ About Torvehallerne
Torvehallerne
is
Copenhagen's exclusive market
where 60 stands sell everything from fresh fish and meat to gourmet chocolate and exotic spices, as well as small places where you can have a quick bite to eat. It focuses on quality and taste. The keywords are
availability and diversity for everyone – from producer to consumer
. With more than six million annual visitors Torvehallerne is a Copenhagen mainstay where locals and tourists meet, eat and shop. The key features are:
❶ Convenient transportation.
❷ Retail theatre and showing behind-the-scenes activity.
Multiple try-before-you-buy touchpoints and encouraging visitors to browse and compare stalls increases the sense of trust and transparency between visitors and merchant.
❸ A mix of outdoor market and indoor food hall.
The two new glass-fronted halls are separated by a cobblestone square that hosts vegetable stands and outdoor tables
❹ A co-ordinated approach has created a new destination.
Traditional market aesthetics and the use of social space has enhanced the food shopping experience.
↳ Research
01 Research

02 Immersion

03 Observation
04 Interview and Affinity Diagram
05 Actors' Interdependencies

---
01 We reached to multiple sources(public media, book, etc.) of information about TH, where the history and the current state of TH were found. Moreover, We contacted with the stakeholders of TH for an overview of it.
02 Having been to TH as a regular customer for several times, we outlined the accessible public transportation, parking and surrounding entertainment facilities. (including a garden and a fountain nearby). Inside TH, we have tried to simulate multiple circumstances carrying out certain tasks inducing dining, wandering and purchase ingredient with certain purposes.

03 We observed the customer traffic at TH at different times and recorded their path and time of wandering around. We discovered that nobody would stay at TH for more than 1 hour, and over 50% of the customers come with companions with nearly half bring kids with them.
04 Through interviews with vendors and customers, we discovered the immense differences among customers in consuming mentality, purposes and habits. While among the customers, Tourists contribute to an unignorable amount.
We defined the customer segmentation in terms of their different needs. Based on the research results, we classified all the facts and data by relevance and have them visualized in an affinity diagram.
05 As actors (human actors and non-human actors) of the experience process at Torvehallerne were defined in the last phase, we found the interdependencies among all the actors and narrowed down our focus to "conncetion", which was the basis of the whole service system.

︎ Research Synthesis - Stakeholders

︎ Research Synthesis - Customer Route Map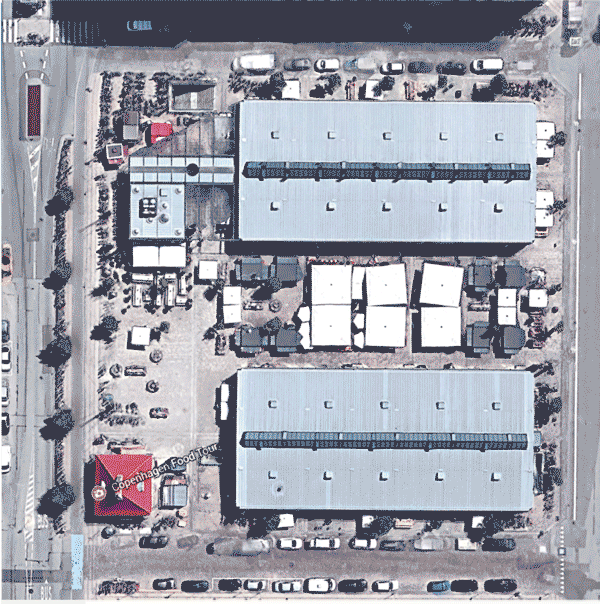 According to the customer route map, we segmented customers mainly into three types:

❶ Purposeful shopping:
Rapidly approaches to vendors and finish the shopping

❷ Shopping whiling wandering:
Long-time decision making, without clear recognition of what they need, for example costing long time to affirm what to eat for dinner while idling about streets.

❸ Clear shopping goal but unclear shopping environment:
leading a waste of time while wandering to demand purposeful merchandises.







↳ Observations
🍌🍈🍍
"Too many alternatives mean no alternatives"

Because of shops on TH amount to more than 60,many customers cost long time to have a final decision while they hang out among them. Customers without clear shopping purposes enjoy this procession, but those with clear shopping goals gain no merits from the shopping procession, sometimes even leads to failure shopping because of the distasteful sentiment.
🕑🕓🕕
"It will cost long period of time to purchase food materials all at once."

Firstly, food materials are dispersed in varied shops; Secondly, demanding precise location of these shops is hard to ordinary customers.



😞😞😞
"I've rarely purchased those high-end fresh seafood because of my lack of cooking abilities."

People say they are willing to explore new things, but still they won't purchase unfamiliar food materials, since they feel it is troublesome to learn and experiment new cuisine.


👟👟👟
There are more tourists than estimated.

Torvehallerne as the oldest and famous food market in Copenhagen, has become a must-go for tourists from overseas and nearby.

↳ Solutions
❶
From
Over 60 vendors
to
One brand
Connection between vendors
Connection between vendor and Torvehallerne
❷
From
No event
to
Torvehallerne Foodlab
Connection between customers (locals, tourist and families)
Connection between professional chefs and customers
Connection between vendor and vendor
︎ Redefine Brand Essence


Now we redefined the brand essence and added a dimension of connection.

Connection firstly means that customers can not only explore cooking and discuss food with friends and families by attending workshops and events in Torvehallerne foodlab, but also they can make find new friends on the connection scenes.

Moreover, connection means collaboration within each department and sub-system, creating and delivering values. To customers, TH possess a better and diverse experience about food and lifestyle. To vendors, the selling rate can be increased; To Torvehallerne, its social attributes, service attributes and teaching attributes enable Torvehallerne to gain new customers.





︎ User Journey Map
︎ Service Blueprint
↳ Space Design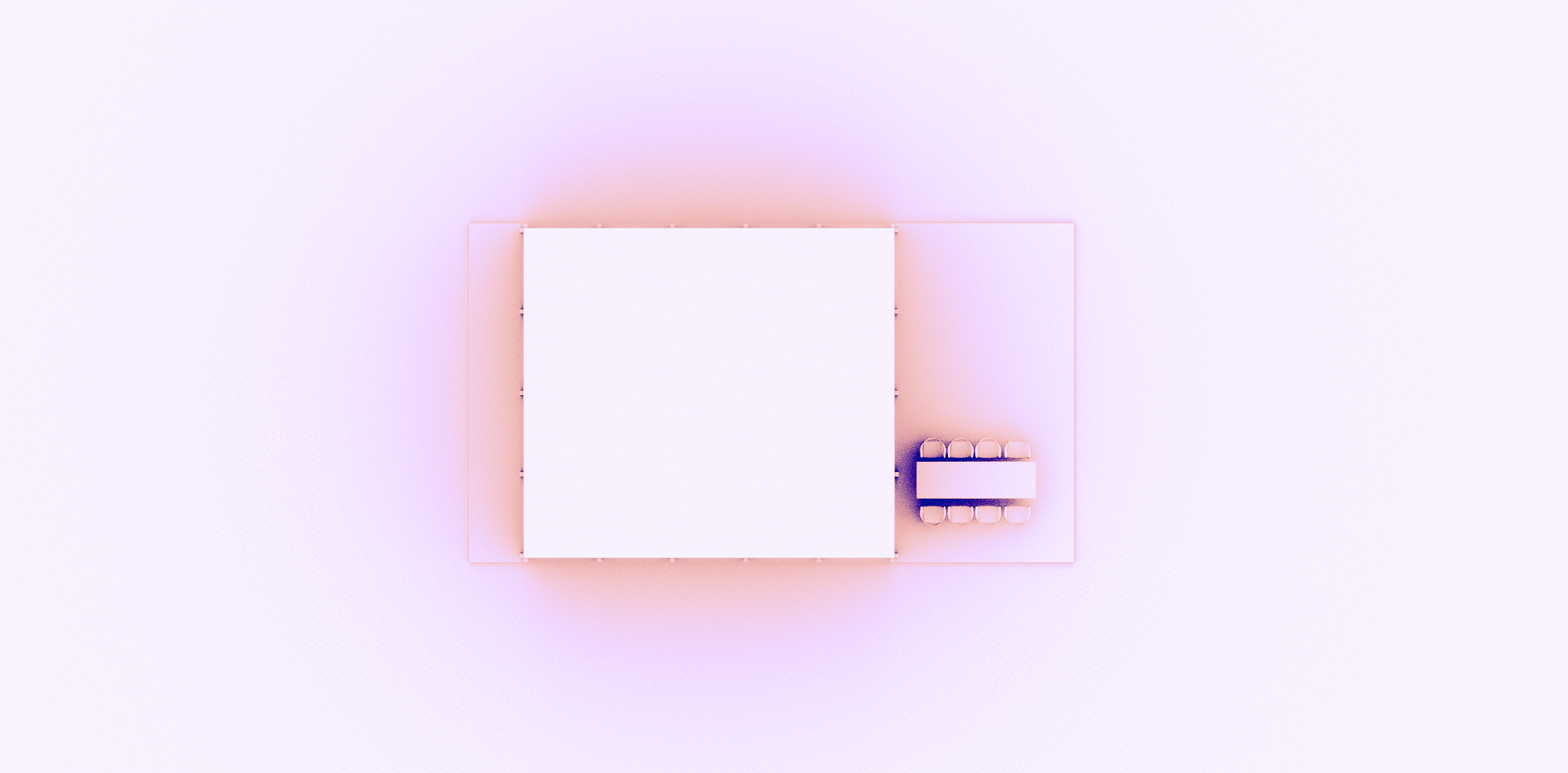 TH FOODLAB



Foodlab is a glass cube house, situated in the square between the two main halls. It creates an area for workshops&events and social space for customers. The walls are made of glass for better lighting and accordance of main building's style. Moreover, passersby can catch sight of the activities inside, bringing propaganda effects.




INTERIOR
↳ App
︎ Lo-Fi

From offline experience to online webshop

Repurchasing is a way to gain customers from offline to online. Access history orders (workshops & food orders) to repurchase. Also cooking video and recipe would be available on the page once the workshop finishes.

Workshop sells not only fresh products but also excellent experiences. Despite of other value such as providing social space for customers(locals and tourists), workshop offers a great chance to gain customer's trust and show freshness and high quality of Torvehallerne's ingredients. After the trust is built, online webshop provides a more convenient and effective way if they are too busy to come to Torvehallerne in person.



︎ Hi-Fi (To Come)

➊ FOOD

Recommendation comes in a form of dish recipes. Customers see dish instead of sole ingredient when selecting. All ingredients are from vendors in Torvehaller

❷ WORKSHOP

Cooking seats, dining seats and servings are asked to fill in on reservation page. For example, you can order 1 cooking seat, 3 x dining seats and 3 servings if you would like to cook something for your family. Also, map and recommended route are attached to your confirmation letter.

❸ VENDOR

By selecting different filters you can easily find vendors that you would like. If customer decides to pay a visit, the navigation no map and signs on walls would make it easy and convenient to find the specific vendor.

❹ EXPLORE (MAP)





↳ Wayfinding (To Come)

Oops! This page is still under development ... :(